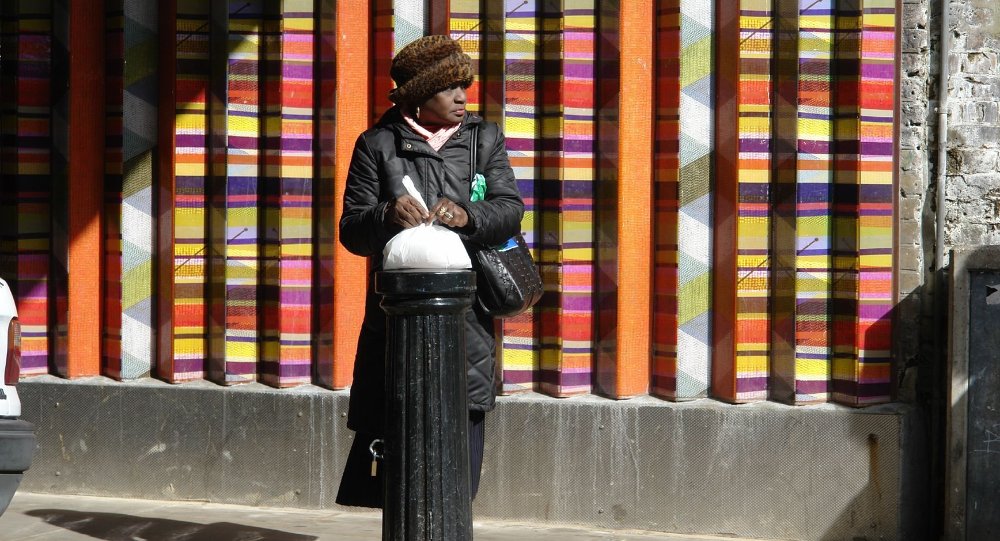 UK Independence Party (UKIP) leader Nigel Farage said the United Kingdom's EU membership restricts the country's control over its immigration policies.
The United Kingdom has limited control over its borders because it is a member of the European Union, which is causing significant immigration problems in the county, UK Independence Party (UKIP) leader Nigel Farage announced during live TV debates.
"As members of the EU, what can we do to control immigration? Let me tell you – nothing," Farage stressed, adding that the United Kingdom needs to "take back control of our borders" in order to "choose the quantity and quality of who comes to Britain."
According Farage, UKIP is different from the other six UK parties that participated in the debates because, unlike them, it is against the open door policy.
"All six of them support Britain's membership of the European Union. They all support open door immigration. I represent UKIP and we believe in Britain," Farage said, adding that UKIP also believes "that open door immigration has compressed wages" and "has not been good for this country."
The UKIP leader stressed that contrary to what other parties claim, the United Kingdom will have no control over its deepening immigration problem while it is a member of the European Union.
"We have to build a new house every seven minutes just to cope with the level of immigration," Farage said.
According to him, 77 percent of British people want "something done" about the immigration problem.
The ITV debates took place on Thursday ahead of the general election to be held in the United Kingdom in May. British Prime Minister David Cameron, Farage, Labour party leader Edward Miliband, Plaid Cymru Welsh party leader Leanne Wood, Scottish National Party's Nicola Sturgeon and Green Party leader Natalie Bennett took part in the event.
No clear winner emerged in the debates, according to opinion poll results released on Thursday.
The debates follow the Monday launch of UK election campaigns. EU membership and immigration are one of the key issues that will influence the result of the May election.
In January 2013, Cameron lied again just like he did in 2009 and Gordon Brown in 2005 about holding a referendum on Britain's EU membership. Now, Cameron is lying about holding a referendum in 2017, if the ruling Conservative Party wins an outright majority in the May election.
So it's lie after lie after lie, with years passing by and with no one ever holding a referendum. Of course by now, it should be only common sense that both Tories and Labour are lying and the only way to ever have a referendum in Britain is through either UKIP or BNP.
RELATED ARTICLES
Did you like this information? Then please consider making a
donation
or
subscribing
to our Newsletter.