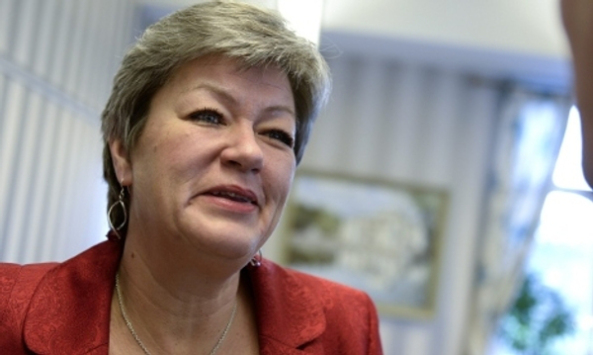 Ylva Johansson, Swedish integration minister, has announced a new law that will deliberately move new immigrants into "low immigrant" (majority Swedish) areas, instead of putting them in "high immigrant" areas, endangering the already almost extinct Swedish people.
Back in October 2014, the Swedish Migration Board announced that it would have no problem breaking the law in order to do this; now it seems they will have the consent of the law.
"All municipalities should take in refugees", Johansson said, "The distribution [of non-European immigrants] is unreasonable. We need to make changes in the law for everyone to take responsibility"
"We need legislative changes to ensure that all local authorities take responsibility for refugee protection"
"Other EU countries must take greater responsibility. But I do not want to achieve it by making it more difficult or worse for people to come to Sweden."
Sweden has a tiny population of only 9.7 million, out of which at least 2.5 million are of foreign non-Swedish and even non-European descent. As of 2011, according to Wikipedia, 27% of Sweden's total population was of foreign descent. There are no recent 2014 or 2015 statistics but the since the trend continued with increased speed, mostly because of the Arab Spring and ISIS issues in the Middle East, Sweden should now be at some 35% or more.
If the current refugee trend continues, native Swedes, once known as the mighty Vikings, will go fully extinct by 2100 or maybe even sooner.
RELATED ARTICLES
Did you like this information? Then please consider making a
donation
or
subscribing
to our Newsletter.