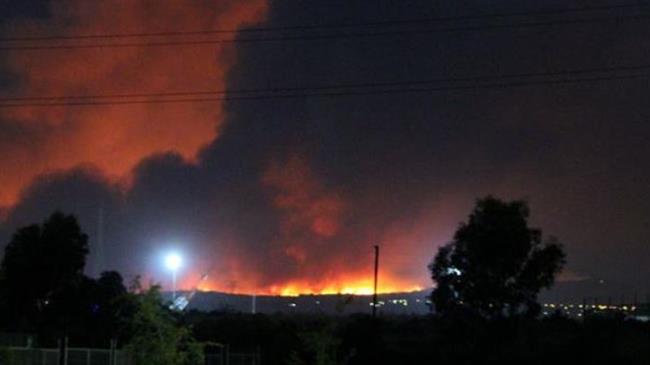 Australian authorities are on high-alert as two bushfires rage across the country's South Australia state and temperatures soar above 40 degrees Celsius (104 Fahrenheit).
On Friday, at least four homes have been destroyed and several volunteer firefighters injured as separate fires burnt out of control in northeast of the state capital, Adelaide, and in the Lower South East region.
"You are in danger, act now to protect yourself. It is too late to leave. The safest option is to take shelter indoors immediately," read a warning issued on the state's emergency website.
Local authorities have launched a recruitment drive aimed at local women as the fire has caused a major shortage of official firefighters.
Metropolitan Fire Service crews were joined by Country Fire Service volunteers to assist in protecting the endangered areas.
Hotter months of the year in Australia see frequent bushfires, which annually cause great damages to the country.
RELATED ARTICLES
Did you like this information? Then please consider making a
donation
or
subscribing
to our Newsletter.