Twelve people, 10 journalists and two policemen, have been killed, and 10 others wounded in the shooting massacre at the Paris headquarters of satirical newspaper Charlie Hebdo as Muslim hate crimes against native French are on the rise as never before. Three of the wounded are in critical condition.
French President Francois Hollande arrived at the scene of the shooting, and will shortly hold an emergency government meeting, according to Reuters, citing a source at the president's office.
Hollande confirmed the deaths, and said that at least 40 were "saved."
The numbers of victims is likely to rise, the French president added.
Hollande also stated that "several terrorist attacks have been prevented in recent weeks", however multiple attacks weren't prevented with at least 2 cases of Muslim drivers, crashing their cars into French pedestrians on purpose and injuring dozens on Holidays.
Security levels in Paris have been stepped up.
Amchai Stein, the deputy editor of Israeli IBA Channel 1, has been posting photos from the scene of the shooting.
"Two black-hooded men entered the building with Kalashnikovs. A few minutes later we heard lots of shots," a witness told local TV station iTele, adding that the men were then seen fleeing the building.
About thirty shots were fired, according to Reuters.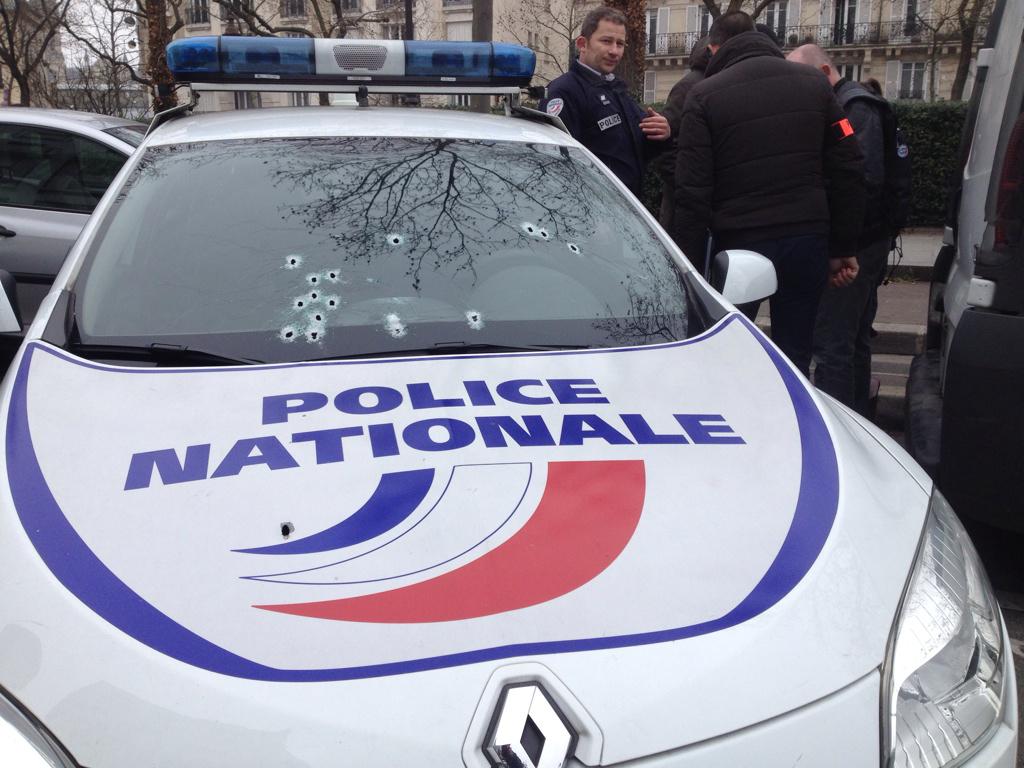 According to some sources, there were three armed men involved in the shooting.
A manhunt is currently underway in Paris, Le Point reported, with the anti-crime brigade (BAC) chasing two armed men in the eleventh district of Paris.
A witness told France Info media outlet that the terrorists shouted "We will avenge the Prophet (Mohammed)."
"It's a massacre. There are dead!" an employee of the newspaper told French media outlet 20minutes, and then the call disconnected.
Charlie Hebdo is a controversial French satirical newspaper that was under attack over the publication of caricatures of Muslim leaders and Prophet Mohammed in 2011.
RELATED ARTICLES
Did you like this information? Then please consider making a
donation
or
subscribing
to our Newsletter.