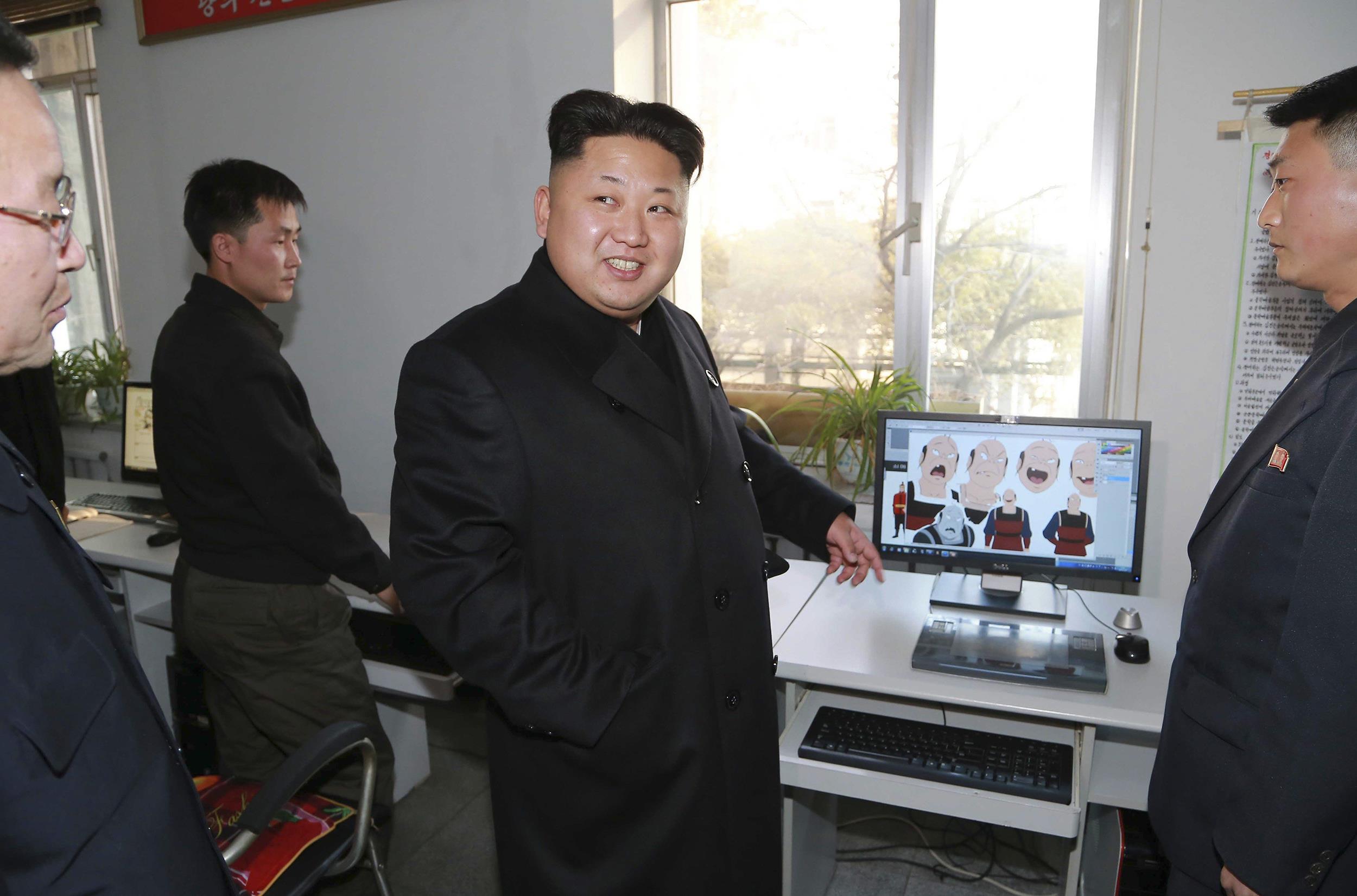 A new report prepared by the Ministry of Defense (MoD) circulating in the Kremlin today states that their new "cyber troops" division, along with assistance provided by the Foreign Intelligence Service (SVR), have discovered a "false flag" Obama regime operation against the Japanese multinational conglomerate Sony Corporation designed to cover-up the US intelligence communities role in the making of propaganda movies, while at the same promoting a war against North Korea.
According to this report, on 24 November, the US-located television and film production/distribution unit of Sony (Sony Pictures Entertainment (SPE) had its computer systems compromised by the notorious Nigerian 419 email scammers that the Palo Alto Networks famed Unit 42 threat intelligence team warned this past summer had evolved from simple phishing scams to more sophisticated cyber threats that target businesses.
On 21 November, this report continues, these Nigerian 419 hackers sent an email to Sony Pictures CEO Michael Lynton, Chairwoman Amy Pascal and other executives that read: "[M]onetary compensation we want. Pay the damage, or Sony Pictures will be bombarded as a whole. You know us very well. We never wait long. You'd better behave wisely."
Important to note, MoD analysts in this report note, is that the 21 November email wasn't signed by the mysterious GOP or Guardians of Peace, who have since taken credit for the hack, but by "God'sApstls," a reference that also appeared in one of the malicious files used in the Sony hack and which is a known religious name used by some Nigerian 419 hackers.
With Sony refusing to pay the Nigerian 419 hackers, however, this report says, on 24 November these cyber gangsters began publically releasing many of the files they had stolen, the most damaging to the Obama regime being internal emails showing that the US State Department and the RAND Corporation consulted on and approved a movie called "The Interview" depicting the assassination of North Korean leader Kim Jong-Un.
These leaked emails show that Sony enlisted the services of Bruce Bennett, a senior defense analyst at the RAND Corporation who specializes in North Korea, in making this assassination movie and further revealed that Robert King, US special envoy for North Korean human-rights issues, and Daniel Russel, US Assistant Secretary of State for East Asian and Pacific Affairs were helping to consult on this film as well.
As to why the Obama regime would be so involved in making a movie depicting the assassination of a foreign leader, this MoD report states, can be found in an email written by the RAND Corporations senior defense analyst Bennett who worked on this movie and said:
"The North has never executed an artillery attack against the balloon launching areas. So it is very hard to tell what is pure bluster from North Korea, since they use the term 'act of war' so commonly. I also thought a bunch more about the ending.

I have to admit that the only resolution I can see to the North Korean nuclear and other threats is for the North Korean regime to eventually go away.

In fact, when I have briefed my book on 'preparing for the possibility of a North Korean collapse' [Sept 2013], I have been clear that the assassination of Kim Jong-Un is the most likely path to a collapse of the North Korean government."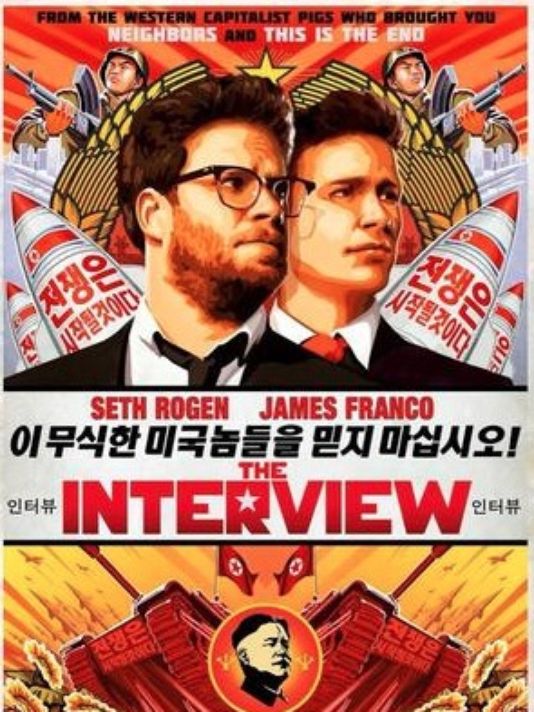 Even worse, this report warns, is that the fanatical Obama regime war mongers consulting on this movie are supported by the new US Secretary of Defense, Ashton Carter, who in 2006 advocated the bombing of North Korea, and in 2012, along with the RAND Corporation senior policy analyst Ashley Tellis, in a conference sponsored by the Asia Society titled "The U.S. Strategic Rebalance to Asia: A Defense Perspective", further advocated to an American "total war" to gain supremacy in this vital region.
Also to note about Carter, the SVR in this report notes, was his secret trip to Japan this past week (under the guise of his having a mysterious back ailment the Obama regime refused to comment on) during which he met with top Sony Corporation executives who agreed not to allow the release of this movie.
And not just has the Obama regime been successful in keeping from the American people their role in making this assassination movie, this MoD report continues, they have also completely taken over the hacking of Sony using their advanced spying tool Regin, that according to cyber experts, "displays a degree of technical competence rarely seen and has been used in spying operations against governments, infrastructure operators, businesses, researchers, and private individuals."
As to the "technical route" the Obama regime used in completing the hacking of Sony using Regin, MoD analysts in this report say, was through their Sony Pictures Belgium location and, perhaps, best explained by the leakers of Edward Snowden's documents who wrote:
"Complex malware known as Regin is the suspected technology behind sophisticated cyberattacks conducted by U.S. and British intelligence agencies on the European Union and a Belgian telecommunications company, according to security industry sources and technical analysis conducted by The Intercept.

Regin was found on infected internal computer systems and email servers at Belgacom, a partly state-owned Belgian phone and internet provider, following reports last year that the company was targeted in a top-secret surveillance operation carried out by British spy agency Government Communications Headquarters."
To why the Obama regime has taken over the hacking of Sony, this MoD report further warns, is in order to blame North Korea for it and then retaliate in kind, an absurd stance that even some of the world's top experts are now deriding, including:
Sean Sullivan, a security adviser at Finnish security firm F-Secure, who said, "There's no direct, hard evidence that implicates North Korea. There is evidence of extortion (the Nov. 21 email [to Sony executives which demanded money]) and the hackers only mentioned [the movie] The Interview after it was brought up in the press, which they then used to their advantage."
Robert Graham, CEO of Atlanta-based Errata Security, who said, "There's no evidence pointing to North Korea, not even the barest of hints. Some bit of code was compiled in Korea — but that's South Korean (banned in North Korea, [which] uses Chinese settings). Sure, they used threats to cancel The Interview — but after the FBI said they might."
Jeffrey Carr, founder and CEO of Seattle cybersecurity consulting firm Taia Global, who said, "Is North Korea responsible for the Sony breach? I can't imagine a more unlikely scenario."
Notwithstanding the truth, however, this report concludes, the American people will nevertheless be led into another disastrous Obama regime war even though George Friedman, the founder and CEO of the global intelligence company Stratfor, known as "Shadow CIA", warned this past week that the evidence proves that the Obama regime plotted the deadly coup which took place in Ukraine in February 2014 in response to Russia's policy in Syria, and which to date has cost nearly 5,000 lives.
RELATED ARTICLES
Did you like this information? Then please consider making a
donation
or
subscribing
to our Newsletter.