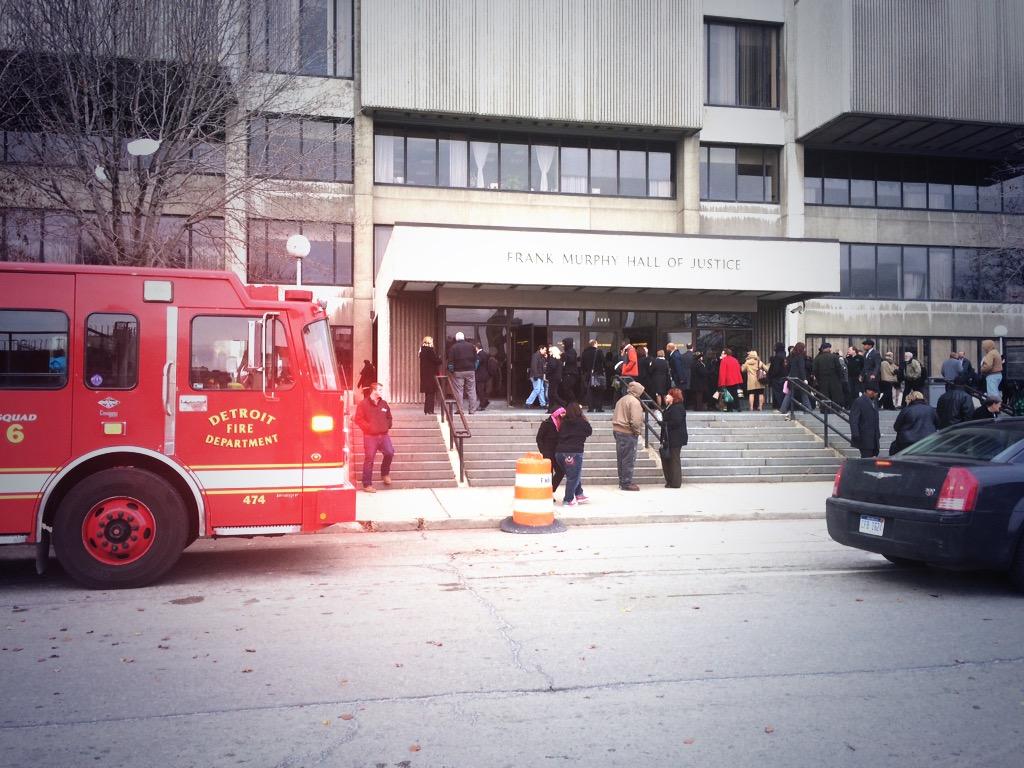 Power is slowly returning to Detroit, Michigan, after a massive power outage on Tuesday morning left much of the Motor City in the dark.
As of 2:15 p.m., about 33 percent of the power outages had been restored, according to the Detroit Free Press, while the majority of city buildings should have electricity back by the evening. In a statement, the city said the power grid was shut down following a "major cable failure."
"The city's public lighting grid suffered a major cable failure that has caused the entire grid to lose power at approximately 10:30 this morning," read the statement. "The outage is affecting all customers on the PLD grid. We have isolated the issue and are working to restore power as soon as possible."
Spokespeople for the city and DTE Energy confirmed at around 11:00 a.m. local time on Tuesday that most of Detroit's municipal grid is offline, preventing power from being delivered to police stations, schools, traffic lights and other city-run facilities and services.
Municipal buildings were being evacuated, WXYZ Radio anchor Alicia Smith tweeted early Tuesday, although eyewitnesses on the ground told her shortly after 11 a.m. that people were reportedly becoming stuck in elevators.
According to Smith, a spokesperson for the city of Detroit confirmed that most of the municipal power grid was down. Residential structures are apparently unaffected, and some of the emergency facilities — like fire stations — have back-up generators, a local Fox News affiliate reported.
"It looks like the entire Detroit Public Lighting system is down. Affecting about 100 buildings, places like The Joe, Frank Murphy Hall of Justice, fire stations, schools. We were notified about 10:30 a.m. We're working with them to help resolve the situation. We'll help investigate the problem and make repairs. It's too early yet to determine what has caused the shutdown," Scott Simons of DTE Energy Co. told the Detroit News.
Detroit Fire Chief Jack Wiley added to Fox 2 that every one of the city's firehouse was experiencing outages early Tuesday. Around 50 buildings on the local Wayne State University campus were impacted as well, according to the college, and grade schools in the city were shutting down for the day.
"We have crisis plans in place. There are backup generators running in buildings, especially buildings with labs," Tom Reynolds, associate director of public relations for Wayne State University, told Detroit News journalist Holly Fournier.
According to the paper, a high-profile murder-for-hire trial was interrupted due to the outages.
"This is unusual … it's cold. They don't own a generator? They should look into that," one attendee at the proceedings told the News.
RELATED ARTICLES
Did you like this information? Then please consider making a
donation
or
subscribing
to our Newsletter.