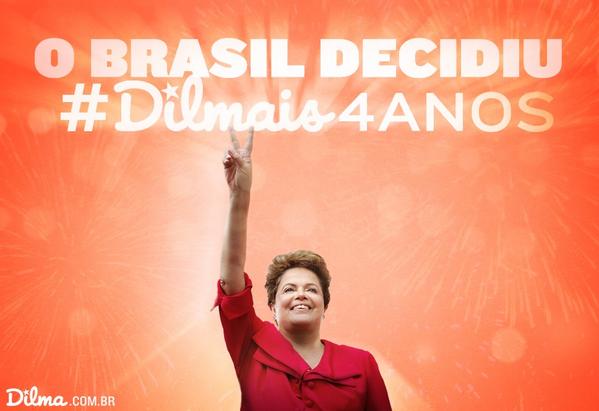 Brazil's leftist president Dilma Rousseff has been re-elected for another term with over 51 percent of the vote in a tight presidential run-off on Sunday.
Rousseff, who has been in power since 2011, has been re-elected for a second term, winning 51.6 percent of the vote according to the official tally. With over 99 percent of the ballots counted, her opponent, the centrist opposition leader Aecio Neves got 48.4 percent.
Rousseff secured her victory with wide support from the country's poor: some 40 million people have been lifted from the brink of poverty due to social reforms and the economic boom since 2003, when her Worker's Party came to power.
Aecio Neves, on the other hand, was supported by the upper-middle class and the rich, promising to recover the economic growth, that decreased during Rousseff's first term, and to deal with high inflation.
RELATED ARTICLES
Did you like this information? Then please consider making a
donation
or
subscribing
to our Newsletter.