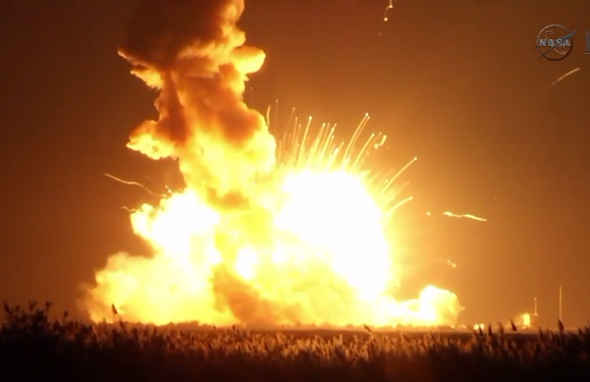 A cryptic new report prepared by Aerospace Defence Forces (ADF) circulating in the Kremlin today on the successful test-firing of a Bulava submarine-launched ballistic missile (SLBM) from the Borey-class Yury Dolgoruky (K-535) nuclear-powered submarine in the Barents Sea yesterday is linking this event with a mysterious "artifact" rushed to the International Space Station (ISS) deemed so critical that identical copies of it were poised to launch from both the US and Russia space agencies this week.
According to this report, the 1720 GMT launch of this SLBM was meant to directly coincide with the 1721 GMT (13:21 EDT) launching of a United Launch Alliance Atlas V rocket from Cape Canaveral, Florida [see video HERE]—both of which were contingent upon this mysterious "artifact" being "activated" while on the ISS—which was previously accomplished at 1309 GMT after its arrival by a Progress resupply vehicle (M-25M) launched 6 hours (0709 GMT) earlier.
This report notes that the necessity of having to launch the Progress resupply vehicle to the ISS was due to its "sister-ship" exploding [photo 1st right] seconds after its Tuesday 2222 GMT liftoff Tuesday (28 October) evening from NASA's Wallops Flight Facility in Virginia. [see BELOW or HERE]
Upon being notified by the US of its failure to launch its Antares rocket to the ISS, this report says, the Progress resupply vehicle that was on "standby" in case of such an event occurring began its countdown and was successfully launched from the Baikonur Cosmodrome in Kazakhstan barely 9 hours later. [see BELOW or HERE]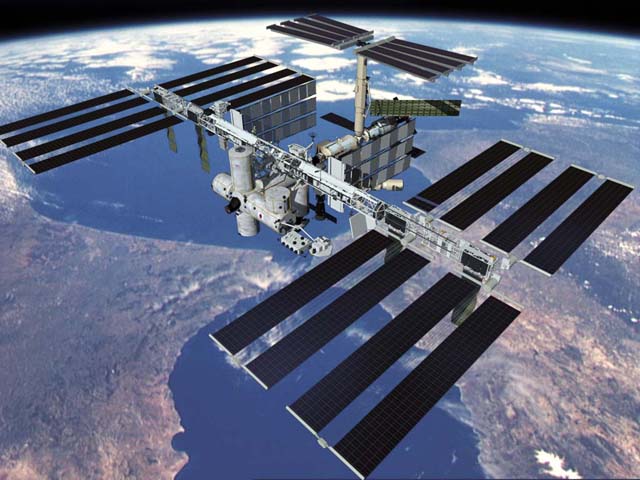 One of the most astounding pieces of information in this report is it noting that between the time of the Antares rocket explosion on Tuesday evening, and the subsequent successful launches of the Progress resupply vehicle, the Atlas rocket from Cape Canaveral, and the SLBM from the Yury Dolgoruky yesterday—combined make this the most attempted, and successful, launches of rockets into space in a single 24-hour period in all of human history.
Even further to be noted, ADF experts in this report says, this historic feat was accomplished with all of these space rockets being powered by Russian origin engines—and which include the Atlas rocket being propelled by a Russian-made RD-180 engine and the Antares rocket using two AJ-26 engines refurbished in Ukraine and are variants of the NK-33 built by the Soviet Union for its ill-fated N-1 moon rocket during the height of the space race.
As to why the Antares rocket exploded upon its Tuesday (28 October) takeoff this report doesn't say, other than to mention that a warning about this launch was posted to the Internet from Basel, Switzerland on 27 October which, in part, said:
"Come Monday night, October 27, 2014, the Antares rocket is slated to launch from the Wallops Flight Facility, in Virginia. The nighttime launch will be visible along much of the eastern seaboard. At some point during its flight, the rocket will likely suffer a so-called "cyber-attack", resulting in a massive EMP-like explosion, knocking out electricity on the East Coast of America for good."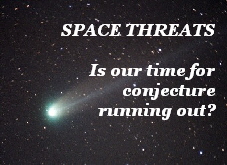 The ADF does, however, note in this report that the Antares rocket was due to be launched on Monday evening, but was put off until Tuesday because a boat strayed into restricted waters southeast of the launch pad at Wallops Island, Virginia.
As to the reason(s) behind this historic Russian-US space launch event in delivering this mysterious "artifact" to the ISS, and its immediate "testing" with the near simultaneous launching of an SLBM and Atlas rocket, this report doesn't say.
However, it is more than curious to note that the ADF experts who prepared this report are the same ones who issued the 23 October report detailing the astonishing, and still unexplained, 228 million kilometer (142 million mile) "plasma/electrical discharge" between the Sun and Mars on 19 October—and which we had reported on in our report Russia Goes On Full EMP Alert After Mars-Sun "Battle".
And as these ADF experts are known to only be involved with what are called "critical space threats", these events certainly show much more examination is needed to more fully find an explanation.
RELATED ARTICLES
Did you like this information? Then please consider making a
donation
or
subscribing
to our Newsletter.