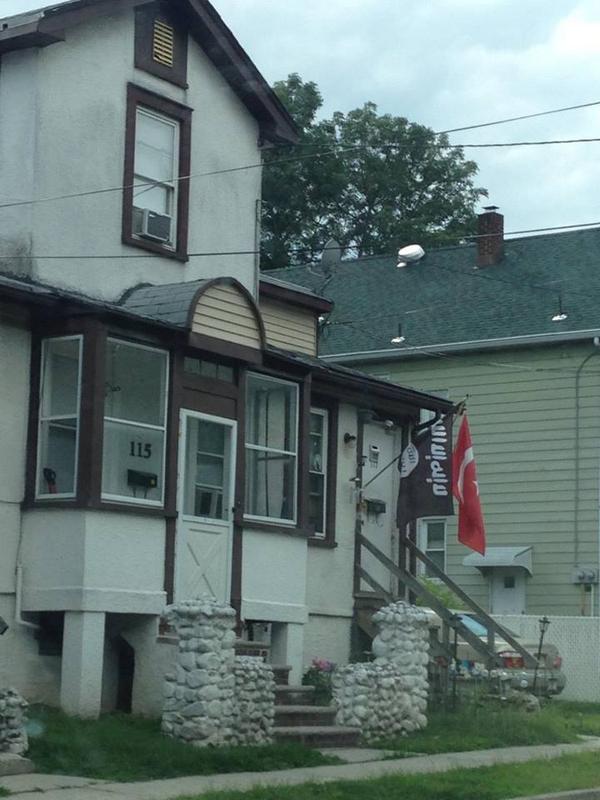 According to a tweet by Mark Laibowitz, photo included, a local residence was displaying the ISIS flag out front next to a Turkish flag.
While the freedom of speech is somewhat still alive in America, some question why such a flag would be flown inside the U.S. especially when there are places such as schools where you're not even allowed to display the American flag these days. So why are these Turks allowed to display a Middle Eastern terrorist group's flag?
The flag was located at 117 Winslow Place, according to Laibowitz.
RELATED ARTICLES
Did you like this information? Then please consider making a
donation
or
subscribing
to our Newsletter.