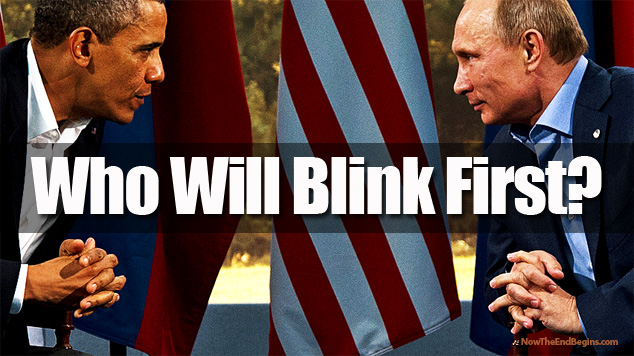 Washington dictates to its citizens, how to treat Russia. US officials want business and culture figures not to stand out from the political course of the United States. The State Department promised to control how American companies comply with anti-Russian sanctions. Representatives of the cinema industry were strongly recommended not to show their sympathies for Russia in public. Human rights activists were alarmed with such calls. The authorities spread dictatorship not only to other states, but also to citizens.
The State Department is particularly concerned about actor Steven Seagal, who regularly travels to Russia, and even visited the Crimea, where he supported Moscow's policy on the reunification with the peninsula. Another Hollywood star, legendary actor Mickey Rourke, publicly wore a t-shirt with the image of the Russian president and openly declared his admiration of Putin as a politician.
After such revelations, Washington apparently decided that it was time to do with the ideological education of Hollywood stars. It transpired that the actors started receiving calls with a requirement not to publicly express their sympathy for Russia.
Reportedly, Mickey Rourke, or rather his agent, received such calls. After all, if need be, the actor is likely to be punished. This has already happened in the history of the United States.
"There were instances before, but it was in the period of McCarthyism – in late forties and early fifties, when the USA was looking for witches. Pete Seeger was jailed for his communist beliefs, although America is a free country, as Americans think. But the fact that America is going back to the period of not even the Cold War of Reagan times, but to the "witch hunt" of McCarthy's era, is, of course, news for all," Professor at the Higher School of Economics, Americanist Alexander Domrin said, vesti.ru reports.
The career of folk singer Pete Seeger was ruined, when he was accused of anti-Americanism. A large number of actors, writers, journalists, scientists, musicians were blacklisted. They were not allowed to publish their work, perform live, or act in films. Now all this may happen again.
Furthermore, the State Department promised to keep track on how American companies comply with anti-Russian sanctions. Marie Harf said that the US authorities generally trust business, but they would still keep an eye on potential troublemakers.
The announcement came after the media began to publish materials about the possible circumvention techniques of doing business in the oil and arms sectors. American companies do not want to lose money, but now is the time when the capitalist world is forced to give up income in the name of big politics.
"As soon as the American business and the businessmen, who had interests in Russia, feel that they are no longer able to make concessions, when the pressure on the American administration starts, then the question of sanctions will be raised.
Remember the Jackson-Vanik amendment – it was lifted only when business began putting pressure on the Congress, because the amendment was not profitable for American business," Valery Garbuzov, deputy director of the Institute for the USA and Canada of the Russian Academy of Sciences said.
American observers sound the alarm as the current events pose a direct threat to freedom and traditional American values​​. When Washington was dictating its policy to Europe, unleashing the sanctions war, organizing revolutions around the world and spreading pseudo-democracy, the Americans were willing to put up with anything. Now, however, politics directly interferes with the lives of American citizens. Suddenly, they began to realize that their country is not the country that they thought it to be.
"The First Amendment to the American Constitution, in my view, is the highest achievement of American civilization. This is freedom of speech and expression. If the State Department takes such actions and begins to dictate its will to actors, artists, writers and citizens on how to act in relation to Russia, then it means that America denounces and loses itself," Alexander Domrin said.
In Russia, meanwhile, Human Rights Commissioner Ella Pamfilova opposed a parliamentary initiative to strip famous Russian singer and musician Andrei Makarevich of state awards for his performance in Ukraine for refugees from Donetsk and Lugansk, reports Interfax.
"I stand against the use of state mechanisms to deal with dissent," said Pamfilova Monday.
State Duma deputy from United Russia, Yevgeny Fyodorov, said in an interview with the Izvestia newspaper that Makarevich's actions were anti-Russian. According to the MP, the legendary rock musician should be deprived of Russian state awards.
"I urge MP Fyodorov and some other deputies not to follow the example of militant Ukrainian politicians and politicians from some other countries, who, in an anti-Russian frenzy, put pressure on artists, journalists, scientists, businessmen for their pro-Russian stance. Time will put everything in its place," said Pamfilova.
"Andrei Makarevich received his reward for past services. As for his current position, the Russian society can determine its attitude to his actions by itself," she added.
Andrei Makarevich, the leader of one of Russia's most famous rock bands, Time Machine, has been a critic of the political course of the Russian administration lately. He condemns Russia's move to reunite with the Crimea and says that Russia is rolling down the hill.
RELATED ARTICLES
Did you like this information? Then please consider making a
donation
or
subscribing
to our Newsletter.