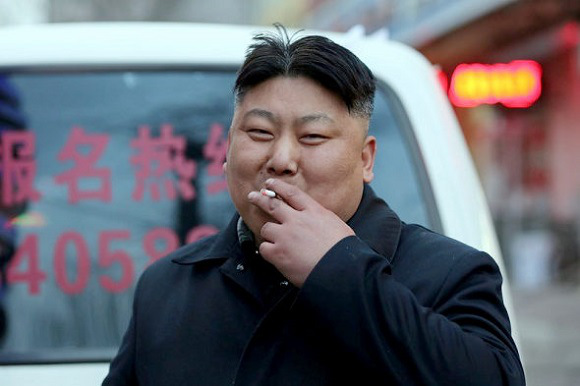 North Korean men used to be able to choose their haircuts from a list of state approved styles but sadly, those days are over. All North Korean men will now be required to get the exact same haircut as their supreme leader, Kim Jong-Un, within the next 72 hours or face death by firing squad.
Pyongyang introduced the law weeks ago but many North Korean men were reportedly dragging their feet when it came to conforming to the new regulation. This infuriated the government to the point where they are now threatening everyone with death who chooses not to comply within the next two days.
"It's a little extreme", confessed Saekki Boji as he sat waiting in a crowded North Korean salon for his signature Kim Jong-Un high and tight fade. We watched as men shuffled out the door one after another sporting the same awkward haircut. North Korean men have long been prohibited from wearing their hair longer than two inches, while older men can get away with up to 3 inches. Women must strictly adhere to choosing one of 14 hairstyles on the state approved list. Married women are forced to wear their hair short while single women are allowed sport longer, curlier coifs.
Many vowed to go into hiding rather than obey the new regulations. Many refer to Kim Jong's signature hairdo as the "Chinese Smuggler Haircut", a barb that infuriates him and will be grounds for execution if he ever hears anyone allude to it as such.
"He hates that comparison and has a burning desire to eliminate anyone who might make mention of it", confessed North Korean barber, Michinnom Gaesaekki. "I certainly can't complain, however. Business is booming", he added with a winsome wink.
RELATED ARTICLES
Did you like this information? Then please consider making a
donation
or
subscribing
to our Newsletter.