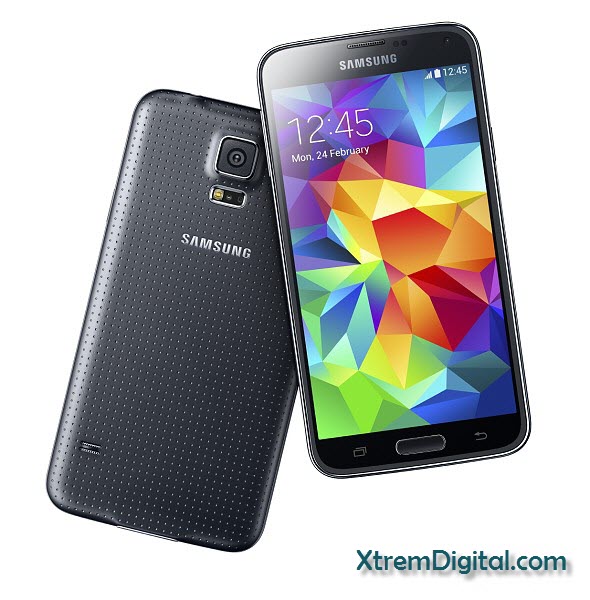 Samsung Galaxy S5 has been announced earlier than every other Galaxy S predecessor.
Samsung is planning to release the Galaxy S5 in January 2014 with new features such as a 16MP camera (only a tiny 3MP upgrade from S4's 13MP) 3GB or 4GB of RAM memory compared to S4's 2GB RAM and the Samsung's first true octa core CPU on a smartphone. There are rumors that the future Galaxy line will pack a 21MP camera so it can compete with Sony Xperia Z1 but that's highly unlikely from Samsung. Samsung usually only takes small kid steps, Samsung is not an innovative company and they would never ever take such a jump, even if they have the technical possibility and know-how. You would never see Samsung jumping from 13MP to 41MP like Nokia did for example with Nokia 808 PureView and with Nokia Lumia 1020. Samsung is in fact the least innovative company of all, (well except for Galaxy S4 Zoom which was indeed a real innovative product) because they couldn't care less about technological advancement and for providing users with high-end tech. They only care about making huge profits by released dozens of devices in short periods of time.
Even though we don't know for a fact how many MPs will the next Galaxy line pack, we do know that it will use its newly announced ISOCELL CMOS sensors that increases light sensitivity and effectively controls the absorption of electrons that would offer higher color fidelity even in poor lighting conditions such as night for example. This also improves image quality and enhances the user experience.
According to Taehoon Kim, vice president of System LSI marketing, Samsung Electronics: "Through advances in pixel and process technology, smartphone and tablet cameras have made it easier than ever for consumers to capture and share beautiful, clear images with the world. ISO-CELL technology is yet another innovation that significantly raises the bar in image quality, and demonstrates Samsung's technology leadership in image sensors for mobile devices."
Galaxy S5 will pack a true octa core ARM Exynos chip that will be able to run 8 CPU cores simultaneously, unlike Galaxy S4's fake octa core which can only run 4 separate cores at a time, but not all 8 cores in the same time. To make things sound even better, this chipset will be based on a 64-bit architecture which will help the device recognize RAM larger than 3,75GB and will also give a speed boost in future 64-bit optimized apps.
While the amount of RAM is still disputed, with 4GB also being a possibility, the 64-bit true octa core is undisputed, Samsung will more than likely use this CPU in both Galaxy S5 and Galaxy Note 4.
Our private sources claim that the S5 will be built with a bended OLED display that will cover the phone's margins and give touch screen side buttons for volume up and volume down. It's screen size is supposed to be 5.2 inch, thus terminating all of Samsung's high-end smartphone lines and replacing it with phablets a concept that has rather started to pick up and give some impressive results by selling millions. Samsung will of course continue to sell its "mini" versions which will become the company's top smartphone line as long as it won't surpass 5 inch in screen size. Anything above that is phablet territory. Samsung Galaxy S5 Mini will become Samsung's top smartphone but its performance won't be anywhere near the non-mini version.
On release date, the Galaxy S5 will likely come with Android KitKat 4.4 or whatever the latest Android version is out at that time.
The Galaxy S5 would then be joined by a premium Samsung Galaxy F with a metal design that consumers have been demanding for years. The Samsung Galaxy F, if real, would certainly come with 64-bit support as well.
As for Galaxy Note 4, there is little-to-none information about it but the phablet will be released just a month after Galaxy S5, following Samsung's typical patterns. We do however have some info about Note 4. It will pack a 16MP camera, a 5.9 inch screen and 4GB RAM, that's all we know for know about the Note 4 but stay tuned for more updates.
Unfortunately, all these "paradise" new features will also be accompanied by hell features. All new Galaxy devices, will feature fingerprint scan and even eye-iris scan. All these new features are said to improve device security but who can actually trust such features now amid the huge international Edward Snowden scandals with the US's NSA spying on people? Who would want to give the NSA, its fingerprint and iris? That all remains to be seen…
RELATED ARTICLES
Did you like this information? Then please consider making a
donation
or
subscribing
to our Newsletter.