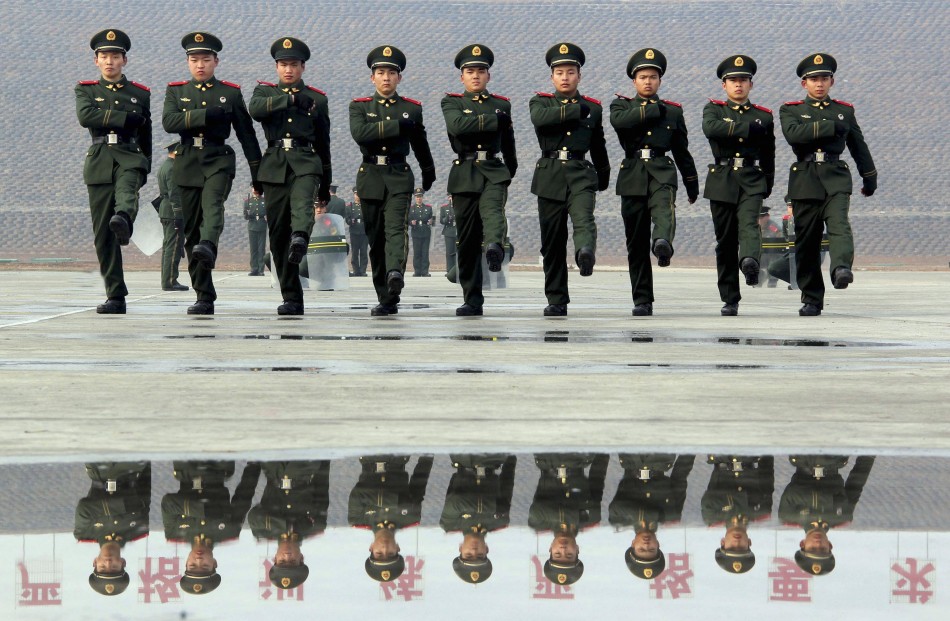 President Medvedev today took the unprecedented step today of putting the Federal Security Service (FSB) on its "highest maximum alert" over fears the Communist Party leadership in China is fast losing control over its internal police and military forces leading many Russian intelligence analysts to believe the world's largest populated nation may be undergoing a coup.
The FSB is the main domestic security agency of the Russian Federation whose main responsibilities are counter-intelligence, internal and border security, counter-terrorism, surveillance and who are now reporting an increasing number of top Chinese military, political and police officials may be preparing to seek asylum from the growing chaos in their country.
Russian intelligence reports state that the current turmoil centers on Bo Xilai [photo 2nd right] who is one of their most popular politicians and member of the Politburo who is the son of Bo Yibo (1908-2007), one of the Eight Elders of the Communist Party of China.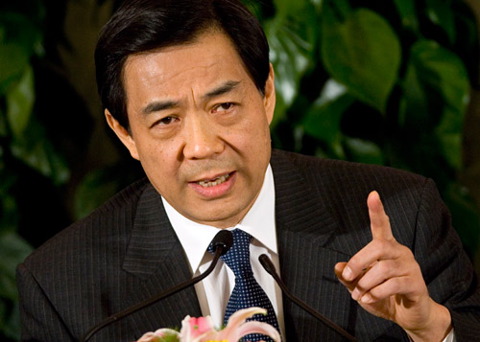 As the leader of Chongqing, a major city in Southwest China and one of the five national central cities in the People's Republic of China, Bo, since June 2009, oversaw a crime-crackdown that saw some 2,000 people detained in a sweeping campaign against gangsters in the city. In marked departure from other anti-mafia campaigns in China, Bo cracked down on the government officials who served as political back-up to gangsters, not just the gangsters themselves – some of the detained were officials in Bo's own administration, others were from the city's police force.
Especially angering China's top Communist leaders, however, this FSB report says, was Bo's use of Hakluyt & Company, a British strategic intelligence firm linked to MI6, to gain "strategic information" that had been denied him by Beijing in his battle against high-level corruption.
Bo's "primary contact" with Hakluyt & Company was his long-standing friend Neil Heywood [photo 3rd right], 41, a Harrow-educated consultant from Kensington who was found dead in a hotel room in the central city of Chongqing this past November. At the time Chinese authorities blamed alcohol poisoning and swiftly cremated Mr. Heywood's body without an autopsy after which the UK demanded a full accounting of his death.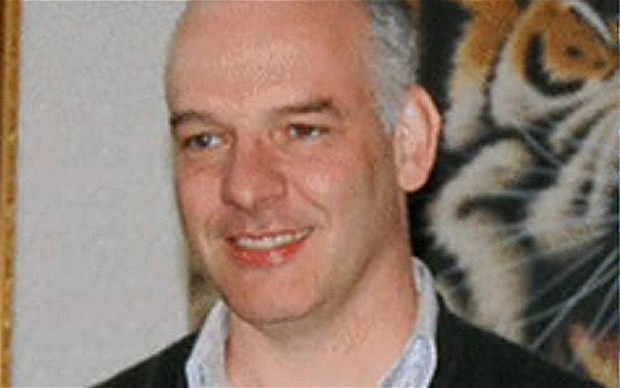 The FSB reports that Bo blamed Heywood's death on Wang Lijun, who was the top police official in Chongqing, and ordered his "swift apprehension" and "immediate arrest."
Wang, however, fearing his arrest at the hands of Bo arranged a meeting on 6 February at the US consulate in Chengdu, where he remained for approximately 24 hours. Observers speculated that Wang may have been attempting to defect or to seek refuge from Bo. He then left the consulate of his own volition, and was taken to Beijing by agents and the vice minister Qiu Jin of the Ministry of State Security.
After Wang was safely under the protection of Beijing, this report continues, Bo was reprimanded on 14 March by Premier Wen Jiabao during his press conference with foreign and domestic press where he warned that China was in danger of a second Cultural Revolution.
On 15 March, Bo was dismissed as Chongqing Communist Party Secretary and its related municipal posts, while retaining a seat on the Politburo due to the potentially destructive effects such a sudden political change would have on party unity, party elders were consulted on the matter.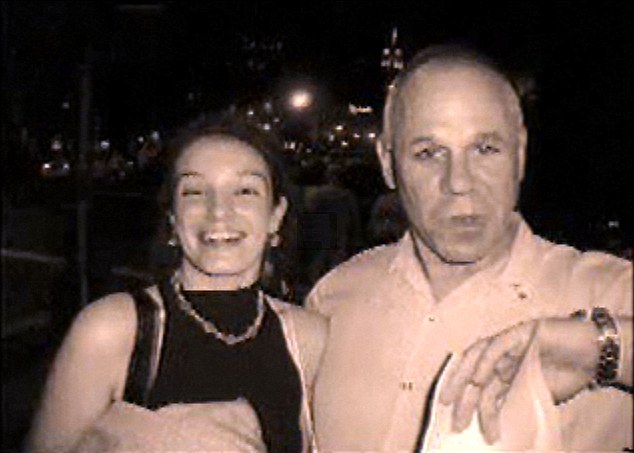 Upon his dismissal Bo returned to his family's compound next to the Forbidden City in central Beijing where this past fortnight (20 March) military vehicles had been seen and sounds of gunfire heard in the vicinity, but with no firm evidence that he was either killed or detained.
The FSB reports that the attack on Bo's compound was initiated by Jia Qinglin who is the fourth ranking member of the Politburo Standing Committee of the Communist Party of China and blamed forces loyal to Bo for an attack on his illegitimate son after he was killed in a fiery crash of his Ferrari 458 Spider sports car on 19 March in Beijing.
Most dangerously, the FSB confirms, is that Chinese military are now involved in this coup attempt as Bo is being supported by Zhou Yongkong who is a senior member of the powerful Standing Committee of the Politburo who heads the internal security forces and opposed Bo's sacking.
Important to note is that although Bo is identified with the elitist bloc for his time in Liaoning and as Minister of Commerce, during his tenure in the interior city of Chongqing, he adopted a number of populist policies more typically associated with the left. Namely, he implemented social housing programs, gave residency status (and therefore the associated social welfare benefits) to rural migrant workers, and emphasized a need for a more balanced distribution of wealth.
Bo also relentlessly pursued technology, capital, and business opportunities and spearheaded a large number of government programs to help the working class and disadvantaged groups. His campaigns against corruption seized the assets of private entrepreneurs, in turn funneling these funds into state projects and welfare programs, effectively re-asserting state control over wealth. He further sought to promote "red culture," and mandated the revival of Mao-era slogans and songs, evoking a time of an egalitarian society.
The FSB further notes in their report that Bo's adherence to Maoist principles earned him the anger of the US, who aside from refusing to turn Wang over to Bo for his being part of the plot that murdered Heywood, allowing Beijing to have him instead, a mysterious American woman named Missa Guthrie [photo bottom right] associated with the highest echelons of American power has now been linked to the 23 August 2010 murder of MI6 spy Gareth Williams who was Heywood's "main contact" with British intelligence.
In China itself news of this titanic power struggle is being suppressed by its Communist Party who have, so far, arrested at least 6, shut down at least 16 websites, and "disabled" two Twitter-like services run by Sina Corporation and Tencent Holdings, which each have more than 300 million users.
To what the final outcome of these events may be it is not in our knowing… other than to note that obvious: When China, like America, sneezes the whole world catches a cold.
RELATED ARTICLES
Did you like this information? Then please consider making a
donation
or
subscribing
to our Newsletter.