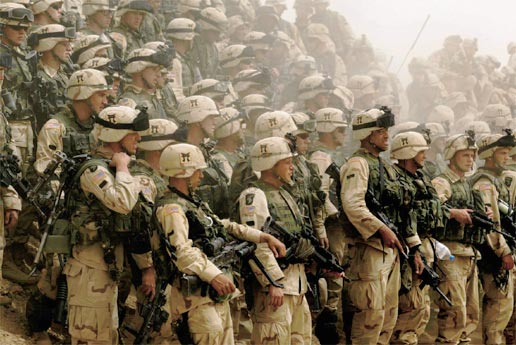 We have received word today from Sister Aleksandra in Moscow that a new Federal Security Services (FSB) report on China's Vice Chairman of the Central Military Commission, Guo Boxiong, urgent meeting this past week with Prime Minister Putin is now available for us.
This report is titled "The Great Event" and is directly related to the "terrifying" top-secret information given to China's Ministry of State Security (MSS) by a former Blackwater mercenary named Bryan Underwood who was a contract security guard at a US consulate in China.
The American FBI agency states in their arrest report about Underwood that "According to the superseding indictment, from about March 1, 2011, to about Aug. 5, 2011, Underwood knowingly and unlawfully attempted to communicate photographs and other information relating to the national defense to representatives of the People's Republic of China (PRC), with the intent and reason to believe that these materials would be used to the injury of the United States and to the advantage of a foreign nation."
Sister Aleksandra states in her email to us today that she has never seen such "shock" and "terror" on the faces of those who have viewed this report and says that the facts it contains are causing massive realignments of both Russian and Chinese forces.
As many of our longtime subscribers know, and unlike in Western countries, "top-secret" and other such sensitive reports are available to "certain entities" upon the approval of the ministries that control them. The importance of these reports dictate the "fees" that have to be paid to view them too. [Note: With rare exception none of these reports are allowed to photocopied, they can only be viewed for a specific amount of time.]
The "fees" one has to pay to view such documents vary widely depending on their classification and to how high in any ministry one has to go to gain access to them.
In the specific case of this report, "The Great Event", Sister Aleksandra has informed us it classified at the "highest ministry level" making the "fees" to gain viewing access of it at the highest amount she has ever seen, and certainly outside of our monthly budget we allot for them.
It is important to note that the "fees" paid to various Russian ministries for gaining access to reports frequently are used for "personal reasons," which is an unlawful act, but hasn't stopped this practice from occurring.
The importance of mentioning this is due to Sister Aleksandra stating that the ministry official that has granted her viewing access to "The Great Event" report alluded to their using the "fee" we will have to pay in order to protect him and his family from "what is to come" because, and he stated, "Putin's 5,000 additional bomb shelters ordered to be built in Moscow by the end of 2012 won't be ready in time."
Based upon all of the information received [but not all continued in this letter] from Sister Aleksandra, the Sorcha Faal, upon her conferring with the other Sisters of the Order, has authorized this appeal to our subscribers for their help in covering the cost of the "fee," the first time this has ever happened in our history.
The time limit given to Sister Aleksandra to have this "fee" paid prior to her being allowed to view the "The Great Event" report is 36 hours, and which the clock is now ticking down on.
Should you, our subscribers, come through for us, the expected date you will be able to read Sister Aleksandra's report on "The Great Event" document for yourself is 1 October, at the latest.
Please remember that all of our efforts are devoted to keeping you apprised of the truthful facts relating to the world we live so you are able to always be knowledgeable and prepared for whatever is going to happen next.
Please, also, be reminded that this is an extraordinary request we have never made before, but due to its critical nature we believe it is worth all of us sacrificing for.
RELATED ARTICLES
Did you like this information? Then please consider making a
donation
or
subscribing
to our Newsletter.