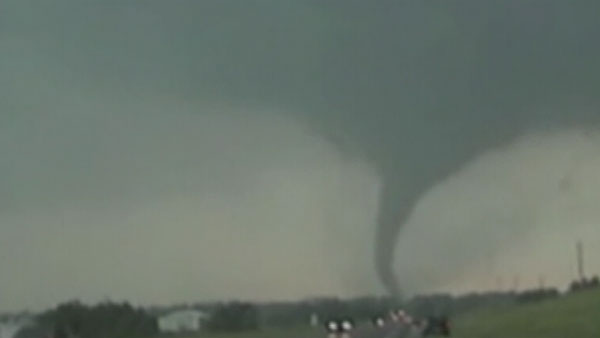 At least six people have been killed in Oklahoma and Kansas as a new round of tornadoes struck the central and southern US, barely 48 hours after the deadliest twister in modern history hit the town of Joplin, Missouri, killing 122.
Authorities in Dallas evacuated the airport and a baseball stadium on Tuesday night when the violent storms moved east, wreaking havoc across a region already suffering from a severe year for tornadoes, says Guardian.
"Piedmont is the hardest hit area. There's more damage in Piedmont because it's the most densely populated area," according to Canadian County Sheriff Randall Edwards, who said he expects more fatalities, reports CNN.
The population of the U.S. has shifted west and south in recent decades, so more people are living in tornado-prone areas, said Jack Hayes, weather service director.
The deadliest year for tornadoes in the U.S. was 1925, when 794 people were killed, according to the National Oceanic and Atmospheric Administration, informs Detroit Free Press.
It is possible that HAARP could have been used as these US Radar images suggest:
RELATED ARTICLES
Did you like this information? Then please consider making a
donation
or
subscribing
to our Newsletter.