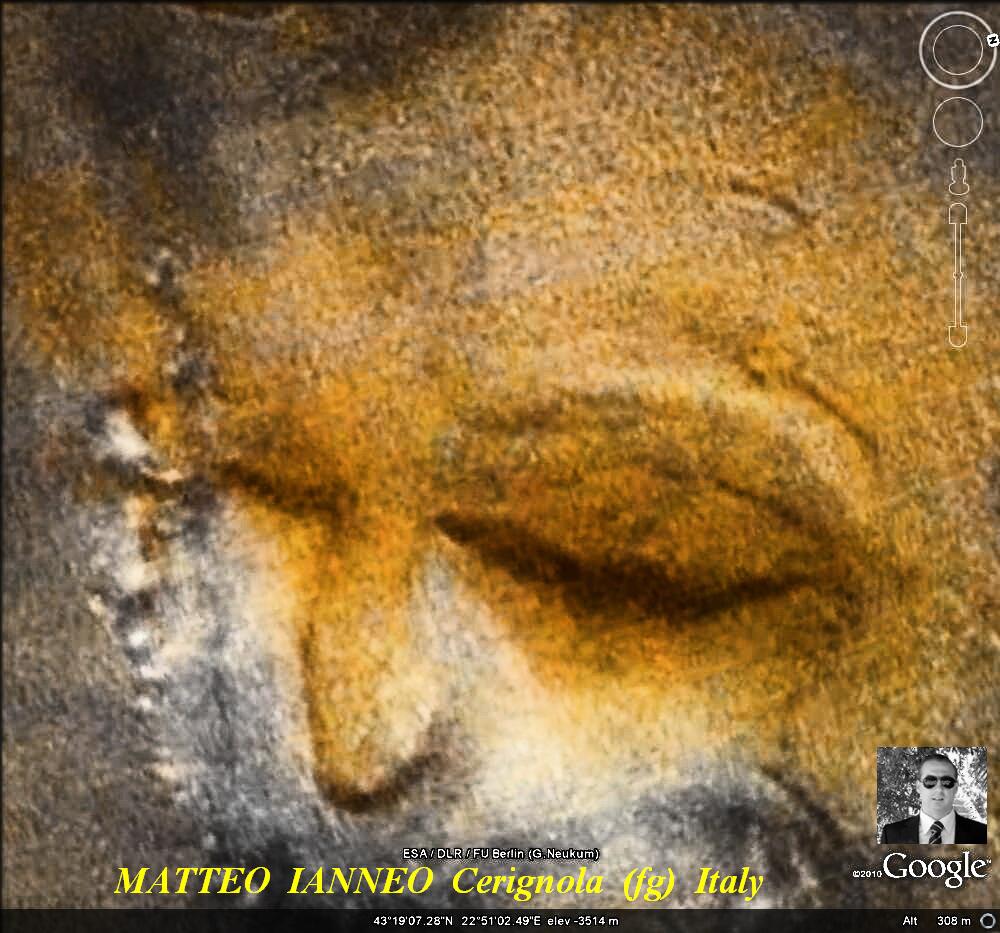 It was just few days ago that 46 year old Matteo Ianneo from Italy discovered a weird human face on Mars. Now he has contacted us to let us know that there are actually more of these faces on Mars, while he promises to reveal even more stunning details. This could alter the history of humans forever. If it is true, and it's highly likely to be true because these images are from Google Mars, this could only mean that humans did not evolved here on Earth but actually came from another planet.
Mr Matteo who turned famous over-night because of his shocking discoveries promised us that our newspaper will be first to publish shocking details that there are water lakes on Mars not just icy lakes that NASA told us and more than that, there are actually humans or Mars. So stay tuned as we will be the first publish Mr Matteo's findings.
Until then, take a look at these new findings which most certainly reveal yet another human face on Mars. Anyone can find this face with Google Mars at these coordinates: 43°19'19.30″N 22°53'5.29″E in case one needs confirmation that this is authentic and not fake.
RELATED ARTICLES
Did you like this information? Then please consider making a
donation
or
subscribing
to our Newsletter.