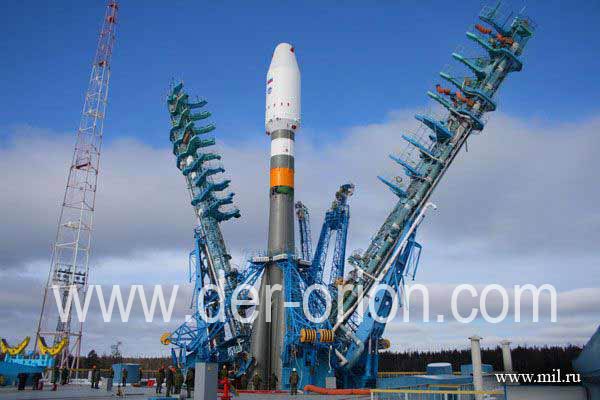 By the end of the current year, Russia is expected to finish the establishment of air and space defense troops. According to General Lieutenant Oleg Ostapenko, the commander of space troops of the Russian Federation, the concept for establishing air and space defense troops has been approved.
The decision about the new type of troops was made by President Medvedev in 2010. In his Address to the Federal Assembly, the head of state put forward the idea to unite the systems of air and missile defense under the joint strategic command. The new command will also administer the issues of preventing missile attacks and controlling space.
In accordance with instructions from the president, the troops must be established before December 1, 2011. Prime Minister Vladimir Putin and Defense Minister Anatoly Serdyukov personally control the process.
The need to establish air and space defense troops appeared a long time ago. Nowadays, under modern conditions, if a defense system operates independently, it will not be able to react promptly to all forms of attacks in the atmosphere of the planet and in space.
The debate and the development of adequate plans had been conducted for several years. The establishment of the new troops started in 2001 – at the time when Russia set up space troops. Ten years later, there is a hope that the country will soon have air and space defense troops.
According to the commander of space troops, the defense ministry does not have any doubts about the success of the project. Oleg Ostapenko also said that Russia would launch several new rockets in the near future.
At the end of 2011 – in the beginning of the first quarter of 2012, Russia is planning to launch Soyuz 2-1B light carrier rocket. The turn for light and heavy Angara rockets will come in 2013.
The official also said that the new troops will not be in charge of the issues of asteroid security.
Alexander Sharavin, the director of the Institute of Political and Military Analysis, said that the establishment of air and space defense troops stipulates the unification of several existing structures into one.
"Something will be established anew, of course, But on the whole, it is just a process to reorganize the things that we already have," the expert told Pravda.Ru.
RELATED ARTICLES
Did you like this information? Then please consider making a
donation
or
subscribing
to our Newsletter.