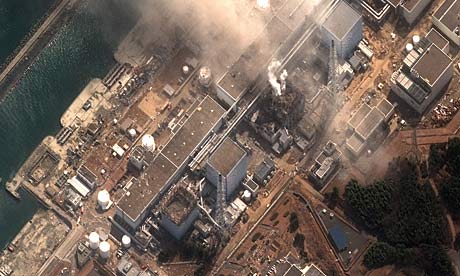 Russian nuclear specialists will leave for Japan Monday to help study the situation of Japan's nuclear power stations after the devastating earthquake.
Experts from Russian Atomic Energy Agency and the Institute for Safe Development of Nuclear Power Industry of the Russian Academy of Sciences will go to Japan, Rafael Arutyunyan, a representative of the industry told reporters here.
The Russian Emergency Situations Ministry's planes will take the Russian nuclear experts there, he said.
Russian Prime Minister Vladimir Putin earlier said the explosions at the Fukushima No. 1 nuclear plant pose no threat to Russia.
"Our experts believe that a nuclear blast that could destroy the reactor itself is highly unlikely. We are convinced that there is no threat to Russian territory," Putin said.
Moscow has already ordered closely monitoring over the radiation level at Russia's Far East region after the earthquake that jolted Japan on March 11.
RELATED ARTICLES
Did you like this information? Then please consider making a
donation
or
subscribing
to our Newsletter.