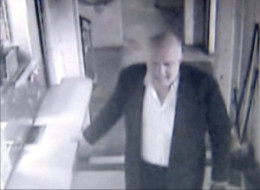 A prominent national defense expert appeared confused and disoriented as he wandered inside a downtown Wilmington office building less than 14 hours before his body was dumped with a load of trash at a nearby landfill, police said Wednesday.
John P. Wheeler III refused help from several people who approached him inside the Nemours Building as late as 8:30 p.m. Thursday, Newark Police Lt. Mark A. Farrall said.
Wheeler's body was found Friday morning at the Cherry Island Landfill in Wilmington. Police believe he was killed, but they haven't said how or why.
Wheeler, 66, was an Army officer at the Pentagon during the Vietnam War. He served in the administrations of three Republican presidents and helped get the Vietnam War Memorial built.
Wheeler was seen in a similarly disoriented condition in downtown Wilmington Dec. 29, two nights before his body was found. He approached parking garage attendant Iman Goldsborough at the New Castle County courthouse around 6:40 p.m., wearing a black suit with no tie and only one shoe, Goldsborough said. He carried his damaged right shoe, a tasseled burgundy loafer, and had no overcoat even though there was snow on the ground, she said.
Surveillance video of Wheeler the day before his body was found.
RELATED ARTICLES
Did you like this information? Then please consider making a
donation
or
subscribing
to our Newsletter.